How Busy Moms Can Make Money Writing and Publishing Books at Home
Moms: It's time to start pursuing your dreams. I bet you didn't know that you could learn how to self-publish a book in the time it takes you to read a blog post. I know that, as a busy mama, you don't have the time to sift through blogs and articles about writing books and finding a publisher. But, you still might dream of getting a book out there one day. If you can write it, you can also publish it. With today's digital tools and resources, it's easier than ever for writers to get their books on the market. And there's no need to spend thousands of dollars for a publishing company to do it.
How to Self Publish a Book: The Busy Mom's Simple Guide
Several self-publishing companies exist to help authors release and market their books. While most have them have a lot of perks, one that I'm partial to for its simplicity is Blurb. Not only can you make gorgeous photo books that are perfect for gifting family and friends, but Blurb also gives you all the tools you need to self-publish your book. From trade books to magazines, you can find the format you need to make you book everything you want it to be. No upfront retainers. No ridiculous marketing costs. It's all right there at your fingertips, on Blurb, with clear pricing along the way. And, I'm telling you, it couldn't be easier.
Blurb Self Publishing: What It Is and How to Use It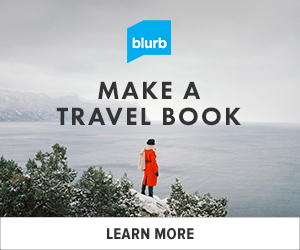 I've used Blurb for years to create photobooks and I'm currently using it to make ebooks related to my blog management business. I've learned a lot about the platform over the course of my time with it, so I'm sure that an informative Blurb review and tutorial could help other moms learn how to navigate the system and save time and money creating their own books. You're going to learn all about how to self-publish a book with Blurb without taking time away from your little ones!
Book Types and Pricing
You can make just about any type of book you want with Blurb. Its services focus on photobook, trade book, magazine, and ebook creation, but almost any type of book you want to create can fall within one of those formats. For example, you can turn your professional photography into a portfolio that's ready to dazzle clients or add your favorite recipes to a cookbook. Or, let your kids inspire you and publish a children's book! One of the things I love most about Blurb is that it has a pricing calculator for you to use to estimate your costs depending on the format, size, and length of your book. The more printed books you buy, the better the volume discount you get. The clear pricing on Blurb's website is something that originally drew me to the company and has led me to stick around. Blurry, secretive pricing? Ain't no mama got time for that.
Blurb's Creation Tools
Blurb offers the perfect balance between do-it-yourself and professional assistance. If you're like me, you like to be in control. You also like some guidance along the way if you're not 100% sure of what you're doing. Blurb has you covered here. Its array of creation tools help you design the layout you envisioned, make templates with preset fonts and designs that allow you stay on-brand and make the formatting process quicker, and even hire experts to help you get the job done. You can have an illustrator, ghostwriter, photographer, or marketer ready to work on your project. That's invaluable if you ever get stuck or need a helping hand.
Selling and Distributing Books with Blurb
Now, the heart of self-publishing: Selling books and getting them in the hands of others! Blurb is amazing for the creation process, but it also makes a usually complicated process simple and streamlined. You have a few options when it comes to selling and marketing books with Blurb:
Selling Through Blurb
Keep things as simple as possible and sell through Blurb directly. Blurb lets you sell your print or digital books in whatever format you choose. You never have to keep inventory because Blurb takes care of that and shipping your books to customers! Blurb has its own online bookstore where you can show off your book, but you're also welcome to share its links and information on your website.
Selling on Amazon
Amazon is, hands down, my favorite online retailer. I shop there so much that my daughter jokes that the UPS driver is my best friend. It's no secret, either, that Amazon is one of the easiest places to use for self-publishing. Blurb lets you take advantage of selling books on Amazon with its integrated tools. Your fees will align with Amazon's listing and selling fees and Blurb pays you within 15 to 45 days for all sales that get approved after the 30-day return window.
Selling Through Ingram
Ingram offers several publishing services to publishing companies and individuals who want to self-publish. Print on Demand, Digital Publishing, and Marketing are just some of the tools it offers. When you sell with Ingram through Blurb, you'll have access to the thousands of retailers with which Ingram's partnered. You can also set up a simple, one-click ordering system for your books.
Selling on Apple iBooks
Get your books right into the hands of Apple users by placing it in the Apple iBooks store through Blurb. You'll have the option to give books away for free for a limited time to grow an audience and then set your own price for your book when you're ready.
Start a Kickstarter Campaign
When you have little to no savings to fund your book, you can set up a Kickstarter campaign through Blurb! Through crowdfunding, you'll raise money and grow interest in your story. Blurb helps you estimate your book's costs so you'll know how much you need to raise.
Final Thoughts: How to Self Publish a Book with Blurb
I'm not exaggerating when I say that Blurb makes the self-publishing process as simple as possible. It's also the perfect platform to learn from and grow with. Use it for your first couple of books, grow your audience, tweak your marketing, and then leap into higher-level publishing and marketing tools as you gain experience. If you're ready to get started on Blurb, click here to go to browse the self-publishing tools.
Have you thought about self-publishing a book but haven't done it yet? What's holding you back? For those who have used Blurb, I'd also love to hear your thoughts! Drop a comment below.